Evropska komisija je podprla partnerski projekt Univerze na Primorskem Center odličnosti InnoRenew CoE s celotnim imenom Renewable materials and healthy environments research and innovation centre of excellence (InnoRenew CoE), partnerji pa so v petek, 27.marca 2015 podpisali konzorcijsko pogodbo.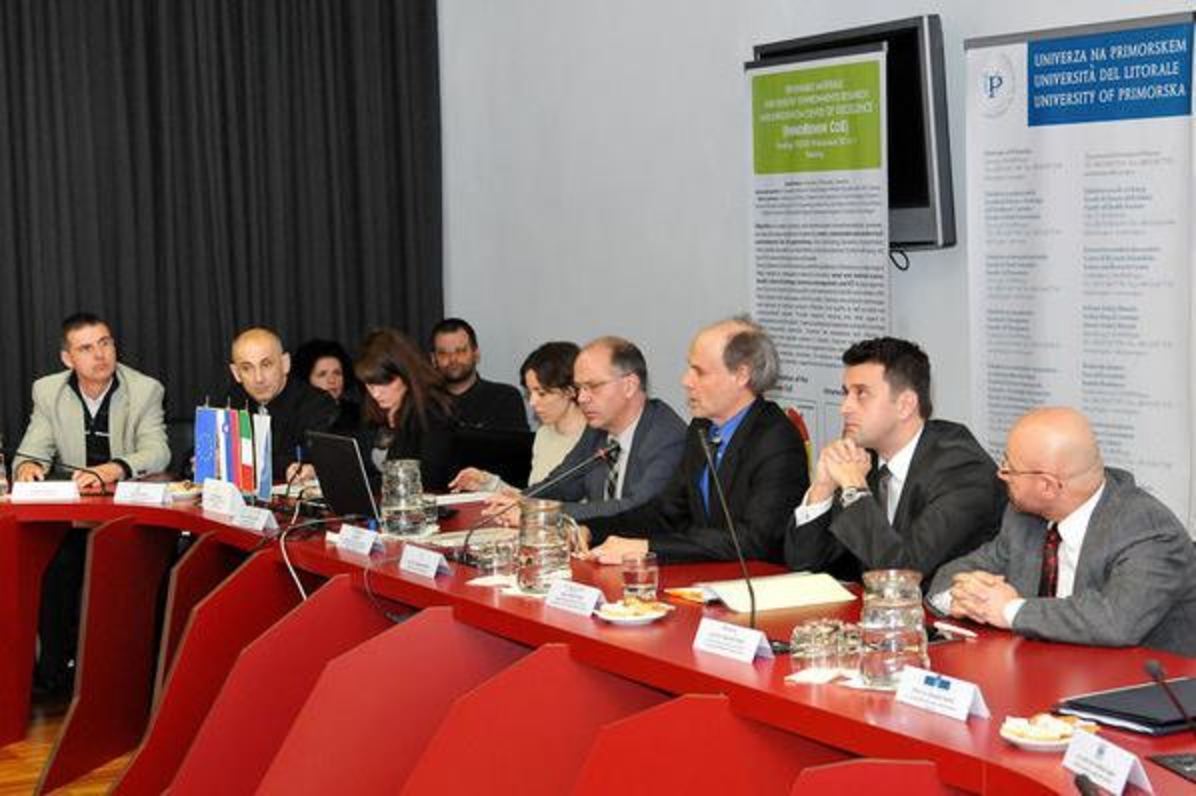 S povezovanjem želimo povečati znanstveno odličnost v Sloveniji na številnih področjih povezanih z obnovljimi materiali. Center odličnosti za raziskave, razvoj in inovacije na področju obnovljivih materialov ter raziskav zdravega bivanjskega okolja namerava omogočiti Sloveniji preboj na področju trajnostnega gradbeništva.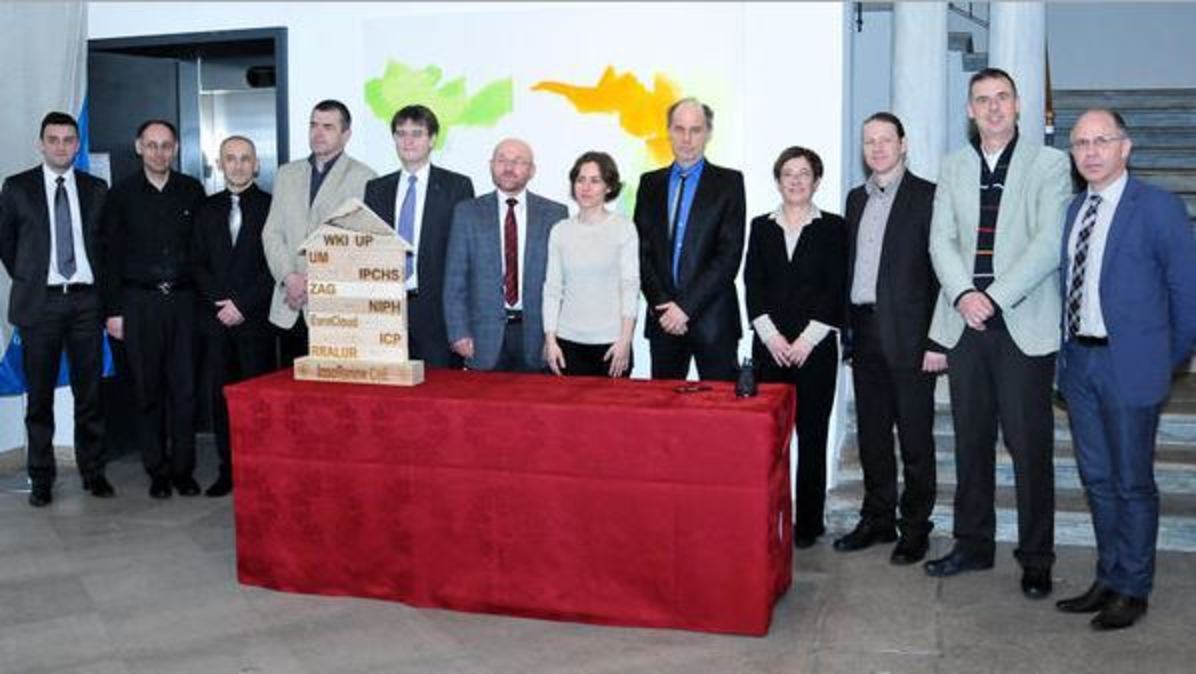 V projektu sodeluje 9 partnerjev, ki bodo združili svoje raznoliko znanje in veščine in se trudili razviti nova, pametna, trajnostna in moderna bivalna okolja, primerna za vse generacije:
Namen enoletnega projekta je pripraviti poslovni načrt za kandidaturo v drugi fazi razpisa, ki bo omogočil izpeljavo projekta za vzpostavitev novega Centra odličnosti InnoRenew CoE. Projekt bo koordinirala doc. dr. Andreja Kutnar z Univerze na Primorskem, v sodelovanju s Fraunhofer inštitutom za raziskavo lesa – Wilhelm-Klauditz-Inštitut, Nemčija.
Poudarek Centra odličnosti InnoRenew CoE bo na obnovljivem materialu – lesu, na različnih proizvodih iz lesa in procesih povezanih z lesom v širšem smislu, od masivnega lesa do ekoloških "zelenih" kemikalij in energije pri predelavi. Poleg že naštetih, so v partnerstvo projekta, ki združuje različna znanja, kot je zdravje, informacijske tehnologije in računalništvo, strojništvo, gradbeništvo, urbani razvoj, uporabo obnovljivih materialov, upravljanje in trajnost, vključeni še: Univerza v Mariboru, Zavod za varstvo kulturne dediščine Slovenije, Inštitut za celulozo in papir, Zavod e-Oblak Slovenija, Nacionalni inštitut za javno zdravje in Regionalna razvojna agencije Ljubljanske urbane regije.
Center odličnosti InnoRenew CoE bo temeljil na raznolikem strokovnem znanju s ciljem, da  Slovenijo popelje med vodilne države v Evropi na področju gradbeništva in obnovljivih materialov, ki gradi novo, pametno, trajnostno in sodobno grajeno okolje za vse generacije. Novi Center odličnosti si bo prizadeval za raziskave, razvoj in podporo inovacijam v industriji in izvedel obsežno obveščanje o projektu z namenom spodbujanja uporabe obnovljivih materialov v trajnostnem razvoju.
Predlog za enoletno sofinanciranje za pripravo projekta InnoRenew CoE je bil izbran med 169 prijavami in bo v nadaljevanju tekmoval še s 30 predlogi, ki so se uvrstili v drugo fazo razpisa. Izmed teh bo komisija izbrala 10 predlogov projektov, ki bodo dobili financiranje za izvedbo projekta centra odličnosti.
Več o projektu si lahko preberete v predstavitvi.
Povezava na novico z novinarske konference.
Povezava na novico ob objavi rezultatov.